Alan Hester is an international author and trainer in leadership, management and personal development. Alan has written two books for Little, Brown that reflect his twin interests in helping people to live more fulfilling lives and enjoy their work and leisure time.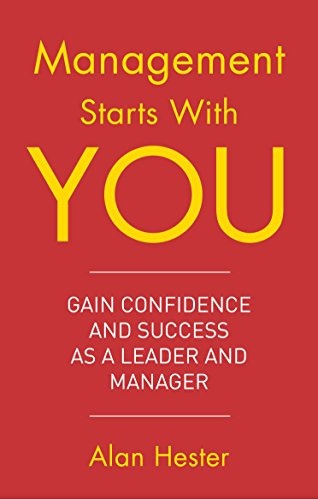 Alan's Second book, is for those of us who could achieve so much more if only we understood how we sabotage ourselves by getting in our own way. The book demonstrates what happens when we give ourselves the tools and the permission to succeed. With chapter headings such as: Your Brain: A User's Guide; Luck, Opportunity & Coincidence and even You're Not As Important As You Think You Are!  This book is a self-help manual based on lived experience and squarely aimed at making a difference.
Management Starts With You
Alan's first book, is aimed at helping frustrated or stressed managers to enjoy their jobs and recognise the positive impact they can have on others and on themselves. Described as a 'wise, honest guide' for managers, this book is an ideal companion for anyone taking one of our courses in leadership and contains authentic learning and advice on everything from working on yourself to setting and achieving ambitious goals. Alan draws on his own experience over a varied career at all levels of management, encompassing learning from his early mistakes to heading a team that became the best in the country at what it did.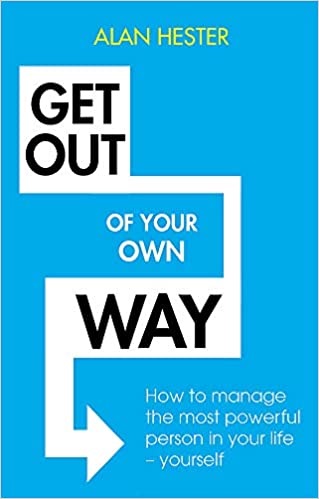 Alan is a writer with a love of words and a strong desire to help people to live more fulfilled lives, both in his writing and his training and coaching through his company Alan Hester Associates. Management Starts With You was first published in 2017 and has been translated into Arabic, Greek and Chinese and had a USA release in March 2018. Get Out Of Your Own Way was published in the UK in July 2018. Alan also contributed a chapter to the Amazon bestseller Fit For Purpose Leadership 4, published by Writing Matters in 2019.
Alan writes extensively and his regular blog can be read on this site.